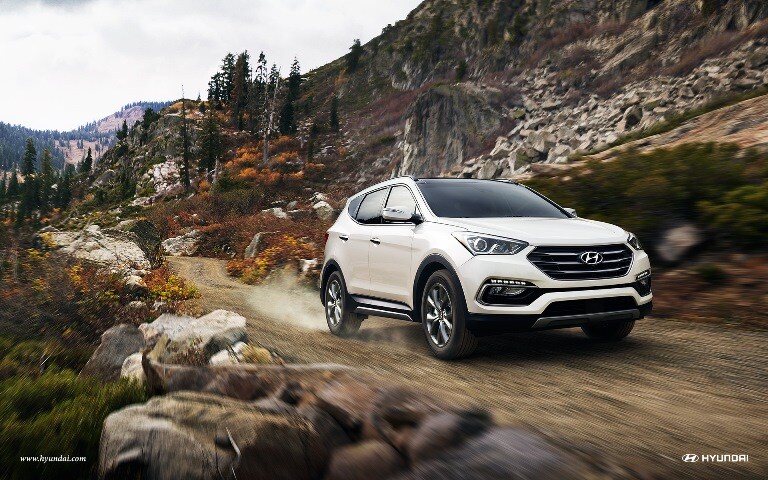 There are so many options available when you shop for a vehicle. Car, truck, or SUV? Automatic or manual transmission? Engine size? Another feature to consider if whether you want four-wheel drive (4WD) or all-wheel drive (AWD). Yes, automobiles have four wheels but 4WD and AWD are not the same systems. Learn the differences here!
Benefits of 4WD Vehicles
Drivers who want total control over their vehicle should opt for one with a four-wheel drive system. Usually found in rugged trucks or SUVs, a 4WD vehicle stuck in a tough spot has the option of shifting in the extra-low or 4-low gear, not available with AWD. If you frequently take your vehicle off smooth pavement to drive on gravel, rocky roads, or through natural trails, 4WD could be beneficial to you.
Additionally, cars equipped with 4WD can be more fuel efficient than AWD ones. Also, if you need to save a little money on the purchase of your new car, 4WD vehicles are usually less expensive.
Benefits of AWD Vehicles
Vehicle equipped with AWD, such as the 2018 Hyundai Tucson, makes it easy on drivers because the car adjusts when it drives through extreme weather conditions. Whereas a driver has to switch gears on slippery surfaces with a 4WD vehicle, an AWD car does the thinking for you and adjusts as necessary depending on the road conditions. For drivers who don't want to be bothered with the hassle of changing gears, an AWD vehicle is the one for you.
In the market for a new or used vehicle? Stop by our Calgary Hyundai dealership today and work with one of our qualified, honest, and friendly sales team members to find the perfect car for you.