Trading in your vehicle is a hassle-free way to get rid of your old car and purchase a new one, but you can make it even easier – here's how.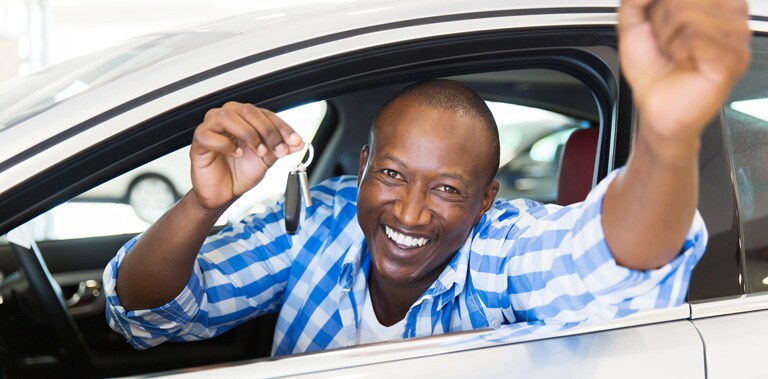 At Country Hills Hyundai, you can
trade-in your vehicle
when you buy a new one, or in many cases we will buy your vehicle whether you buy a new one from us or not. Trading your vehicle in to a
dealership
is far more convenient than going through the hassle of selling your car – posting an ad online, dealing with loads of people, paying for inspections, etc.
Here are some tips to help you get the most out of your
vehicle trade-in
.
Go to a Respectable Dealership in Calgary to Trade in your Car, Truck or SUV
In most cases, a reputable
car dealer
will do a part of your job for you. They have built a reputation based on their sound operation and care for their customers, and they will do their best not to destroy it by taking a few extra bucks from you.
Research the Asking Price of Your Used Car
Research the asking price of your
used vehicle
online at
Canadian Black Book
, ask around and see the prices of cars similar to yours. You have to come prepared and have an idea of what to expect. The dealer will probably offer a lower price for a trade-in than you'd make selling privately, but the process will be a whole lot easier. Also, make sure you learn about the most common issues that affect your car and make sure they are all taken care of. You might get a lower price based on some of them and knowing that your car is in good condition will land you the best deal. .
Buy a Vehicle that Sells in the First Place
Vehicles that are easy to sell will gladly be accepted by
dealers
. Some vehicles have lower numbers on the lot and are in higher demand. In general, used trucks are highly valued vehicles and are likely to retain their value a little better if treated well.
Make Your Used Vehicle Appealing
Don't smoke in your vehicle, this way it will be minty fresh for its next owner. Next, be careful with pet-caused damage and odours. We know Fido can be a bundle of joy, but its best if he keeps his bundles out of the vehicle. You don't need to get a full detail on your vehicle (the dealer will do this after you trade it in) but be sure to vacuum inside the vehicle, and wipe down all the interior surfaces. The
car dealer
will be showing the vehicle on their lot, and if there's something they don't like you can be sure their customers won't either.
Don't Spend Your Money on CarProof or Vehicle Inspection
In the process of trading-in your vehicle, a reputable dealer will take care of doing a background check on your car, truck or SUV. There's no need to pay for a CarProof report as the
car dealer
will provide this. Even less necessary is a full vehicle inspection, the dealer will do this too before selling it.
Choose the Best Time for Buying and Selling
The time of year can make a difference also. If you're trading in a convertible for example, it's best not to do it in early winter as the dealer will likely have it sitting on their lot for a while – this drives into their margin and will likely be reflected in the asking price. That being said, historically, November and December are a great time to
buy a new car
. This is when
car dealerships
will want to get rid of their excess inventory to make room for the new year's models, and great deals abound.You probably have a few additional questions about
trading in your vehicle
, and
Country Hills Hyundai
is here to listen and give you the guidance you need. Come into our Calgary dealership at
2307 Country Hills Blvd NE
, give us a call at (403) 984-9696, or if you feel like ripping up the road in an awesome
new
or
used car
, truck or SUV,
book a test drive online
today.