Have a look at our checklist and make your first car purchase peril-free!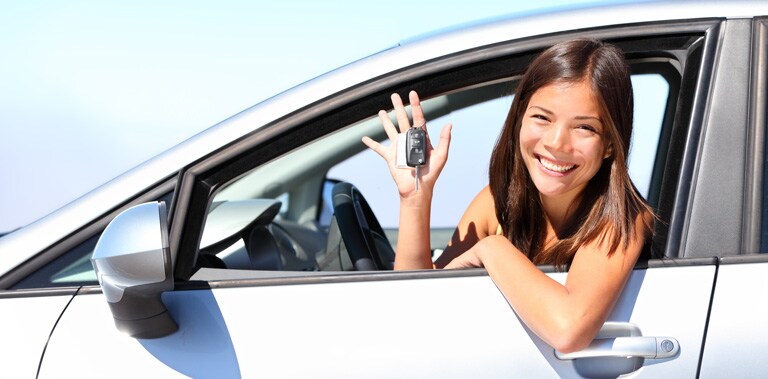 Buying a car is not as simple as buying most other things. A car is usually more expensive, and it is something you are going to live with - enjoy or suffer with based on the decision you make. Its comforts and features will either make you feel at home or leave you in want, and you'll even entrust your life to its safety characteristics. Eventually, you'll try and sell it by losing as little money as possible. If you buy a bad phone, you get frustrated, go out and buy a new one. If you buy a bad car, you're generally stuck with your decision.
We made this article to help you avoid common pitfalls, and make things as easy for you as possible. Read on, and hopefully our advice will help you enjoy the benefits of owning a good, reliable and safe car that fits your needs perfectly.
1. Knowing What You Need in a Car is Half the Battle
Regardless of the price range you are comfortable with you should buy a car that meets your most important needs. Sure it might be tempting to own a sports car, but if you spend most of your time in crowded city streets, have four kids to chauffeur around town, and don't want to be spending a fortune on gas, you will regret buying it.
If you are buying a car for this purpose, you need a small to mid-size, easy to park, agile city car with room for the family, great fuel efficiency, and reasonable cost on service and parts like, perhaps, the
2018 Hyundai Elantra
.

2. Car Dealerships vs Private Car Sellers
Private sales can save you a bit of money as you don't have to pay GST, but there are also some unknowns in a private sale that could end up costing you when all is said and done. Reputable dealerships like
Country Hills Hyundai
vet their vehicles so only the highest quality
used cars
, trucks and SUVs make it onto the lot. We inspect each vehicle and let you know if there are any issues or potential maintenance needed up front. We also include Car Proof vehicle history reports so you know every detail about your vehicle, and we're AMVIC certified, meaning we abide by a professional code of ethics. All these things are extra costs in a private sale, and can quickly drain your wallet and waste your time.
Another perk of buying through a dealership is that
vehicle financing
is significantly easier, even for
used cars
. The available rates are usually better than the bank, cars are usually inspected by experts, and if you want to have even more assurance, many dealers like
Country Hills Hyundai
have a selection of
Certified Pre-owned vehicles
which meet the highest quality standards and have additional warranties and guarantees. Of course you might also wish to purchase a
brand new vehicle
, and that is something you can only find through a dealer. A car dealerships reputation is carefully built, but easily destroyed, so reputable dealers will do their best to make you happy.
3. Vehicle Financing Options and How Much to Put Down
Not many people pay for cars in cash nowadays, and why would you, with all the
financing options
available?
Financing
is easier than ever and great rates are usually available.
Leasing
is growing in popularity because you pay less monthly and down payments are usually not necessary. You can put some money down to further decrease your monthly costs, however, you do not own the car - the leasing institution does. Leasing also often includes mileage limits and maintenance requirements.
Financing
, on the other hand, sometimes (but not always) requires some kind of a down payment. Your monthly payments will also be a bit higher, but you will usually have no limitations regarding mileage and maintenance. You are also the owner of the vehicle.
If mileage and maintenance requirements are not an issue and you do not want to bother with resales, leasing is the way to go. If you think the
leasing
requirements are too limiting for your driving needs and you think you can sell your car later and make your purchase more cost effective, the down payment for the credit may prove well worth it.
Stop by and have a talk with our
financing department
and find the best option for you.
4. Vehicle Insurance, Maintenance and Fuel Costs
Always make sure you are familiar with the insurance rates, potential needed maintenance, and likely fuel cost of a vehicle before deciding on a purchase. First-time buyers are especially susceptible to buying a car they can afford in theory, but is a fixer-upper whose initial maintenance is going to break the bank, or is perhaps a vehicle that guzzles gas and empties their wallet along with it. In the case of insurance, keep in mind that it is usually much higher for young drivers. It's a good idea to talk to your dealer and learn all the details straight from the source before you make a purchase.
5. Special Vehicle Requirements
If you feel your needs are specific in any way, make sure you communicate these with the dealer. For example, it is important to know that
financing options
exist even for people who often think they do not qualify.
Country Hills Hyundai
for example, offers
financing options
for newcomers to Canada, students, and young drivers. If one of these sounds like you,
vehicle financing
is an easy option that can build your credit and that you should by no means neglect.
Get in touch with the knowledgeable staff at
Country Hills Hyundai
today! Tell us about your situation, we'll listen carefully and help you select a new or
used vehicle
to meet your needs. We're also a valuable resource to learn more about
financing
, insurance and more. Give us a call at (403) 984-9696,
book a test drive online
, or visit our car dealership at
2307 Country Hills Blvd NE
in Calgary.